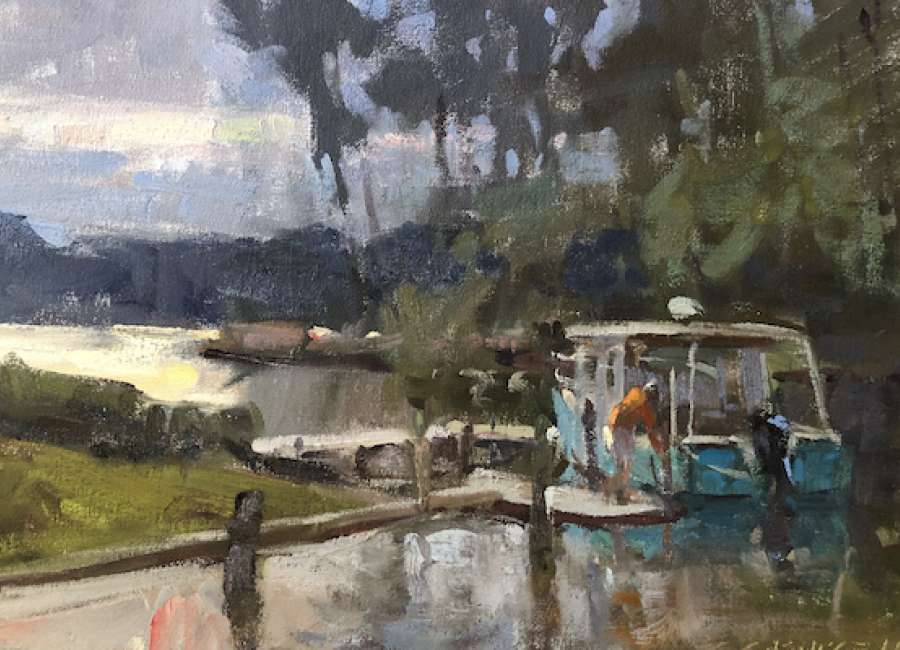 Reception of the Cashwell exhibition at the Boyd Gallery on Friday
[ad_1]
The Boyd Gallery will host a reception for an exhibition by renowned plein-air painter Charles Cashwell on Friday, September 16 from 6-8 p.m.
The event is free and open to the public.
Cashwell's artistic career began when, as a child, he became fascinated by a neighbor's art studio. The shy youngster was so seduced that he asked the neighbor – a stranger – if she would agree to give him art lessons, and she said yes.
After graduating from the Ringling School of Art and Design, Cashwell moved to Atlanta and worked as an illustrator for textbook publishing houses before breaking into the world of portraiture, primarily for high-end corporate clients in New York.
A member of the Society of Seven—a group of plein-air and studio painters based in the Atlanta area—Cashwell ventured into plein-air painting after the financial collapse of 2008. He spent three years at Taos, New Mexico to work on his art, and his western-themed work has made its way to several galleries across the United States.
His latest work, some of which has been featured in the Ernest Gaspard showroom at ADAC Atlanta, reflects a modern impressionistic approach to landscapes, among other themes.
The Boyd Gallery is located at 14 E. Washington St. in Newnan. For more information, visit www.theboydgallery.com Where www.cashwellfineart.com .
[ad_2]
Source link