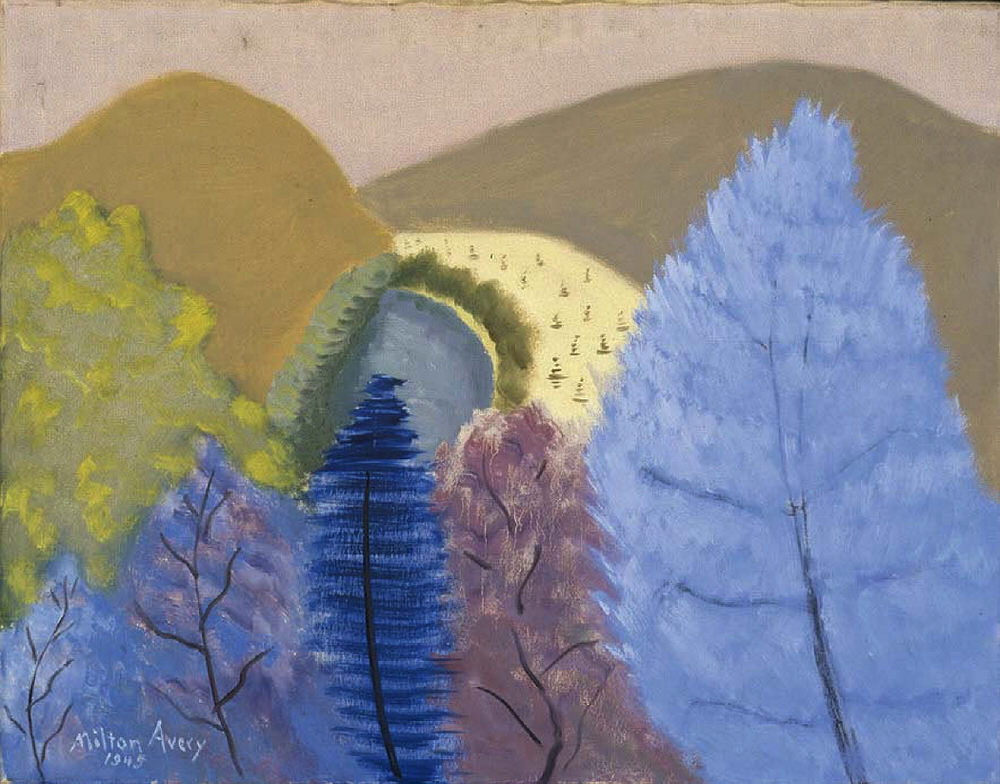 Milton Avery, Wadsworth Atheneum | Harvard Review
[ad_1]
Before painter Milton Avery's works were featured in the world's most prestigious museums – and long before they numbered in the millions – the artist now known for his playful use of color and diverse stylistic repertoire lived a low-key life in Hartford, Connecticut. Working and clerking in various factories and offices, Avery, born in 1885, supported his family while painting and attending art classes in the hours before and after work. He was well over 40 when his art began to be recognized; Financier Roy Neuberger purchased 100 paintings and exhibited them in galleries around the world. Avery became well known and a mentor to artists like Mark Rothko and Adolph Gottlieb.
The trajectory of Avery's work, spanning approximately six decades, will be exhibited in three galleries in the Wadsworth Atheneum Art Museum, in Hartford, from March 5 to June 5. The first large-scale survey of the artist in 30 years, Milton Avery brings together over 60 works of art from across his career, from his most famous paintings to the lesser-known landscapes, portraits and abstracts (some on loan from his descendants) that helped establish Avery as a highly influential American colorist.
boathouse by the sea,
1959
2021 Milton Avery Trust/Artists Rights Society (ARS), New York. Courtesy of Victoria Miro and Waqas Wajahat
Perhaps the greatest joy of the exhibition is witnessing Avery's steady evolution as an artist. "You see him, year after year, trying and experimenting with color and experimenting with form," says Erin Monroe, Krieble Curator of American Paintings and Sculpture at Wadsworth. "And there really is that kind of escapist moment." Such a transition painting is Blue trees. Featured among his early Impressionist works, this is one of his first paintings to use dissociative color, depicting Vermont trees in playful blue hues. Avery's early works primarily depict New England landscapes in an Impressionist style, but he adopted a more abstract expressionist approach mid-career, leading to a more sparse minimalist style later in life. In addition to revealing an artist's development, the exhibition also offers a broad overview of American visual art from the turn of the century to the post-war period.
Although its mix of different styles makes Avery hard to categorize, it makes for a dynamic and fun exhibit. "I think visitors will really join him on a journey," Monroe says, "and see that he never stopped experimenting and pushing the boundaries of what he could do with paint on canvas. "
[ad_2]
Source link