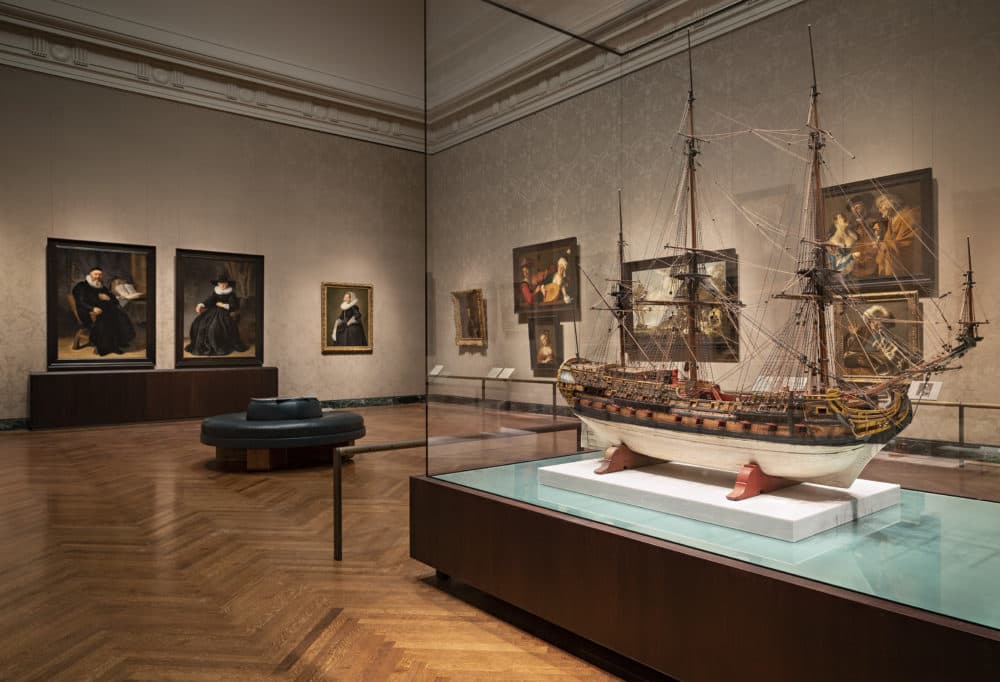 Inside the newly renovated Dutch and Flemish art galleries of the MFA
[ad_1]
The Boston Museum of Fine Arts has never owned Vermeer, but it does have something even rarer, a painting that Vermeer copied in two of his own paintings. Dirck van Baburen's lascivious and satirical "The Procuress" was conspicuously hung on the wall in Vermeer's "The Concert" – adding a flashing connotation to the three seemingly respectable performers depicted in the most beloved of all works of art stolen in the sadly famous Isabella Stewart Gardner from 1990. Museum junkyard. But while the Vermeer is still missing, the Baburen is prominently displayed in the largest of seven elegantly renovated galleries dedicated to Dutch and Flemish art at the MFA.
This room is a good example of the intelligence that quietly underpins the new facility. At one end is one of only three known pairs of full-length Rembrandt portraits (an elderly couple: Maria Bockenolle and Reverend Johannes Elison), while at the other end is Rembrandt's small portrait of Aeltje Uylenburgh, his future wife Saskia 62- cousin of one year. Near the Baburen are the endearing "Boy Singing" by Hendrick ter Brugghen, two portraits of Frans Hals, and the enchanting "Orpheus Charming the Animals" by Aelbert Cuyp (he plays the violin in front of an audience of leopards, a elephant, camel, small ostrich and big cat, among other exotic and colorful birds and beasts).
Opposite all of these Dutch paintings is a wall of Flemish masters, including the eerily sinister self-portrait of Anthony van Dyck as Icarus (a near-premonition of his own untimely death at 42?), The startling portrait of Mulay Ahmad, the Berber king by Peter Paul Rubens. from Tunis, painted long after the potentate's death, as well as four of Rubens' spectacularly free biblical and mythological oil sketches.
And in the middle of this gallery is a display case containing a large 18th century model of the Dutch East Indian freighter, the "Valkenisse", which sailed between the Netherlands and the East Indies, contributing to Holland's position in as a world power, that's what made all this art possible.
Art, geopolitics and commerce suggestively underpin all exhibitions. In an adjoining room, paintings of stormy ships and harbors face dazzling still lifes depicting some of the edible and visual delicacies imported by these same ships.
This new installation is made possible by donations, pledges and long-term loans (a total of 114 paintings) from two pairs of generous benefactors: Rose-Marie and Eijk van Otterloo and Susan and Matthew Weatherbie. What collectors of this art would not be honored if their works were part of the outstanding collection of the MFA, hung together with two of America's most renowned Dutch paintings: the magnificent Rogier van der Weyden "St. Luke Drawing the Virgin" (for the first time in my memory finally highlighted), whose intricate details – figures and landscape, clothing and objects – the curators consider a source of inspiration for all the subsequent history of Dutch and Flemish paintings; and the Rembrandt's miniature wonder, "The Artist in His Studio." Most scholars regard St. Luke, the portrait of an artist by van der Weyden, as his self-portrait, as does Rembrandt's artist – in the process of intensely examining his new canvas – surely a self-image if not a self-portrait. These two masterpieces practically face each other at this opening door, inviting us – welcoming us – in.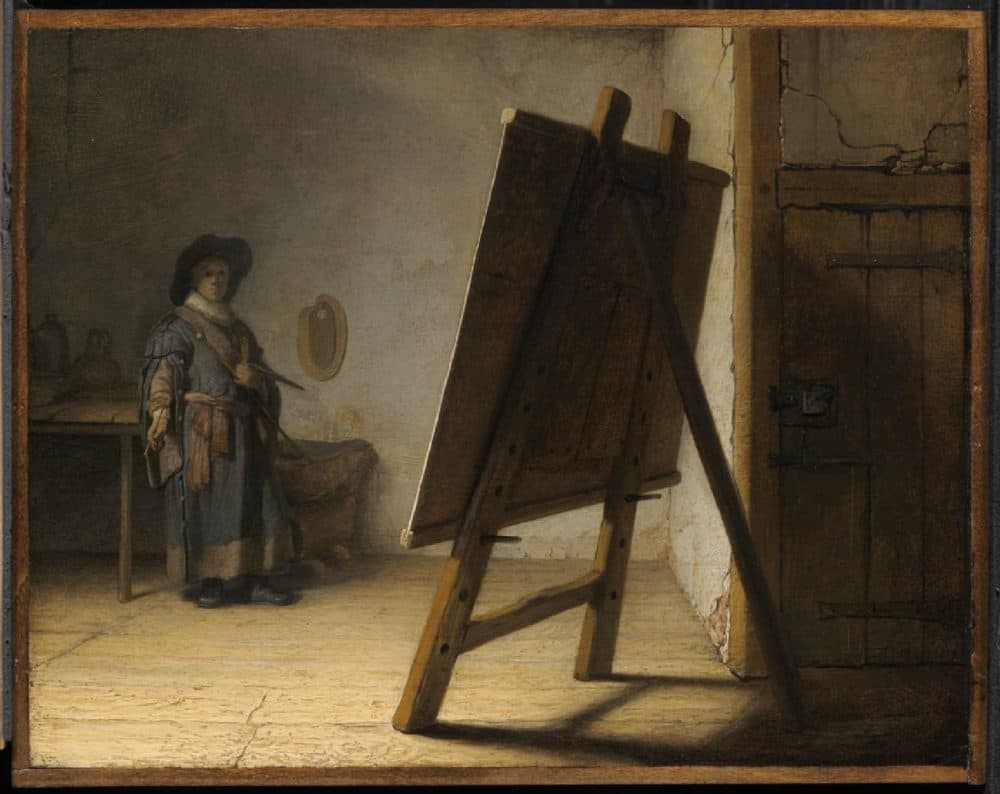 And what treasures await us: Gérard ter Borch transforming painting into satin; Jacob van Ruisdael's small but revealing views of Haarlem and Alkmaar ("tiny and wide and clear", as Elizabeth Bishop might have described them); three glowing whitewashed church interiors by Pieter Saenredam (even one would be incredibly rare); a delightfully crowded ice skating scene from Hendrick Avercamp; three small but vivid self-portraits by Gerrit Dou, Judith Leyster and Maria Schalken (for centuries considered painted by her brother).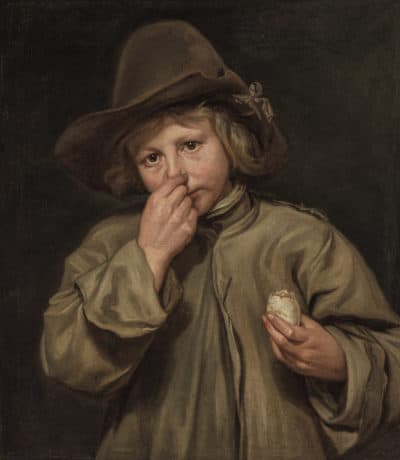 Here, for a change, women artists have their due. One of the highlights of the new installation, in the so-called "Upper Hemicycle" (the circular corridor at the top of the stairwell outside the gallery rooms themselves), are "The Five sense ", a series by the virtually unknown Belgian artist Michaelina Wautier (1604-1689), possibly the first time they are exhibited publicly. Five very real young boys each demonstrate one of the senses: one looking at his hand through glasses ("Sight"), the other pinching his nose on an obviously rotten egg ("Smell"), another playing of the flute ("Hearing"), one biting into a slice of buttered bread ("Goûter"), the other having cut his finger ("Toucher").
And not just paintings. Besides the ship model, there is a contemporary recreation of a splendid dollhouse, filled with over 200 original miniatures; a fabulous coconut bowl (1607) topped with a silver sea monster about to be pierced by Neptune, supported by a mermaid sitting on a dolphin, and all supported by four tiny silver turtles. The silver and ceramic display cases include many objects similar to some of the objects in the paintings.
These rooms are also connected to a less visible but equally important enterprise, located several floors below, in the new Dutch Art Center of the MFA (CNA), the first of its kind in this country. It will open in January to students, collectors, curators, art historians, international academics and the public by appointment only. The CNA has a vast library of 43,000 volumes of scholarly and rare books, a "State-of-the-art conservation center", a beautiful reading room, space for meetings and lectures. events, staff desks and even a small selection of paintings that aren't on view upstairs.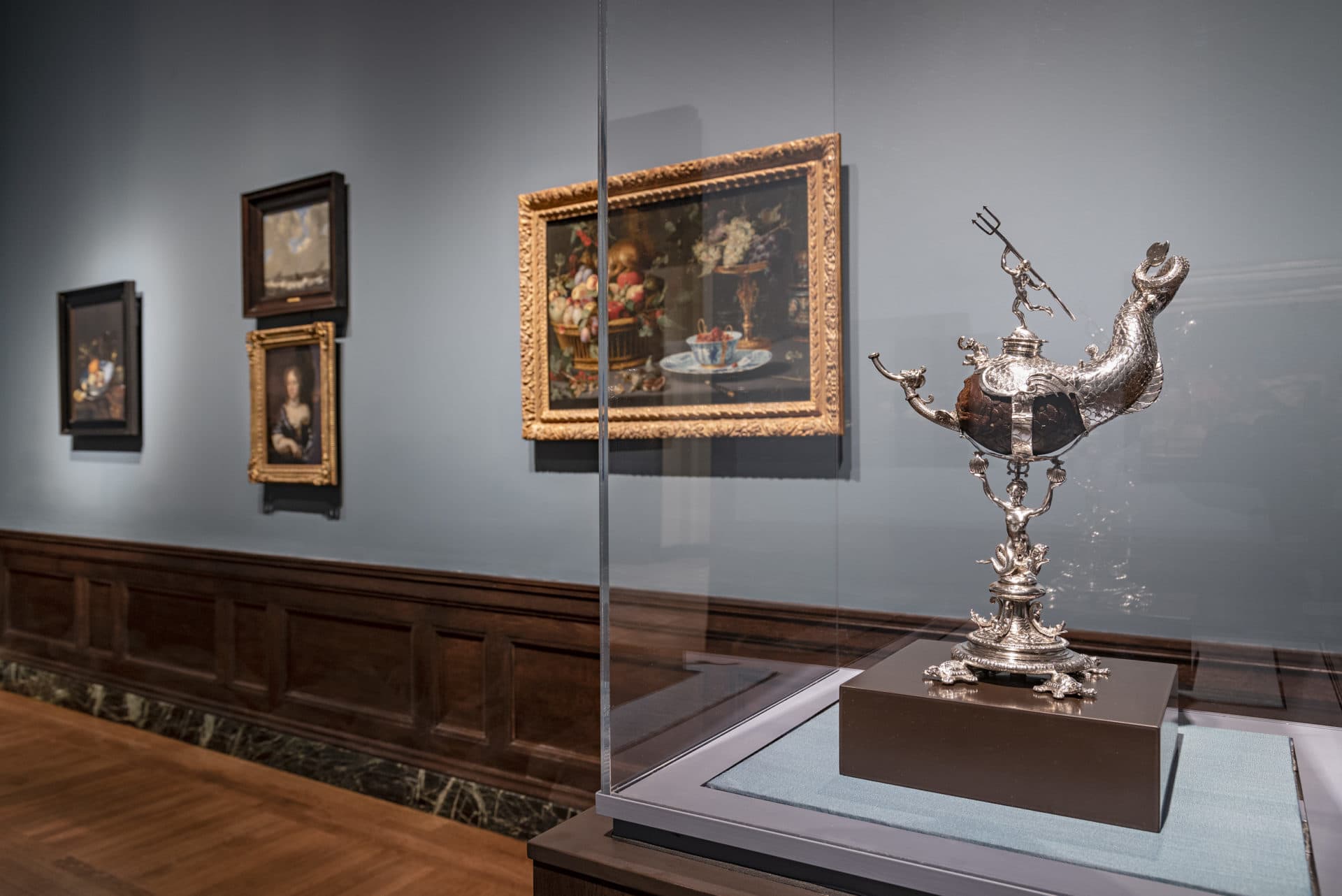 The center has received support from the Netherlands and Belgium, and counts among its regional and global partners the Rijksmuseum Amsterdam, the Harvard Art Museums, as well as Harvard, Northeastern, Yale and Brown universities. Improved digital access, 'collection sharing' with other partner institutions, a scholarship program and a summer institute (from 2023) are all underway.
One room is already visible in the gallery's new space called the CNA Innovation Gallery, which will feature rotating collaborative exhibitions each year. The current one is in conjunction with Northeastern and includes some of the most notable paintings in the collection. Do I want this to change? No. Am I looking forward to the next one? Yes!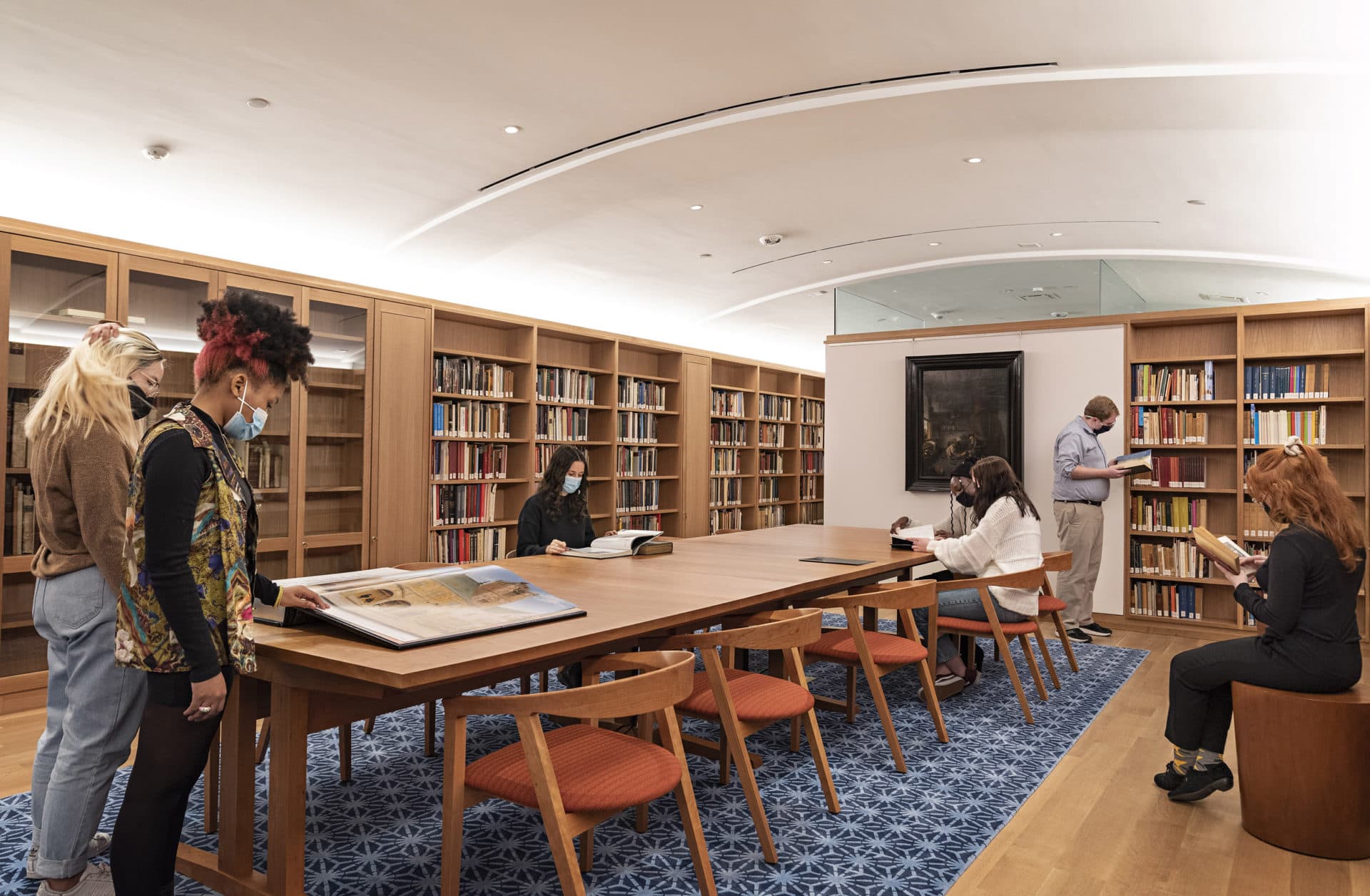 [ad_2]
Source link